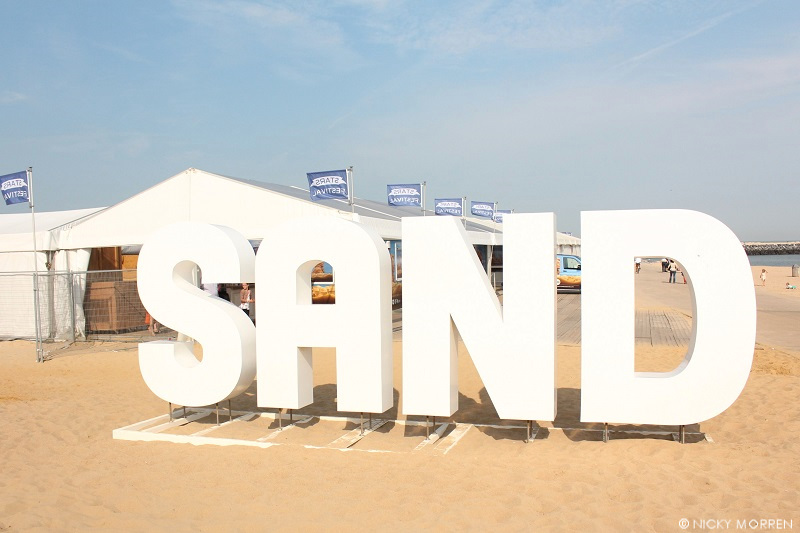 Nog tot deze zondag kan je in Oostende gaan kijken naar het Zandsculpturenfestival. Wij brachten het festival midden augustus een bezoekje. 40 kunstenaars uit 12 verschillende landen creëerden met zand en water hun favoriete sterren uit de muziek-, film- en sportwereld.
Het wandelparcours is ongeveer 1 km lang. De website zegt dat je mag rekenen op een bezoek van een uur, ik denk dat wij er iets minder lang geweest zijn. We hebben ook het geluk gehad meteen 's morgens te gaan, toen er nog niet zo veel volk was.
Er zijn in totaal 150 sculpturen, hieronder vind je mijn vijf favorieten!
Grease! Het logo vind ik heel geslaagd, bij de meeste trouwens. Het heeft trouwens heel lang geduurd voor ik besefte dat het logo van Grease een auto is. Ja, serieus.
Back To The Future! Dit zal altijd één van mijn favoriete films blijven. Marty vind ik minder geslaagd, maar Doc lijkt er echt op!
Charlie's Angels! Nog zo'n klassieker. Deze films kan ik ook blijven kijken.
Lord Of The Rings. Ik ben geen fan (ik kan geen film uitkijken zonder in slaap te vallen), maar ik vond deze sculptuur wel héél geslaagd.
Jurassic Park! Deze vind ik ook heel geslaagd.
LEUK EN MINDER LEUK
+ mooi om een keer te zien
+ gratis wc aanwezig
– toch een beetje prijzig (persoonlijke mening)
INFORMATIE
Prijs: € 12
Adres: Zeeheldenplein, 8400 Oostende