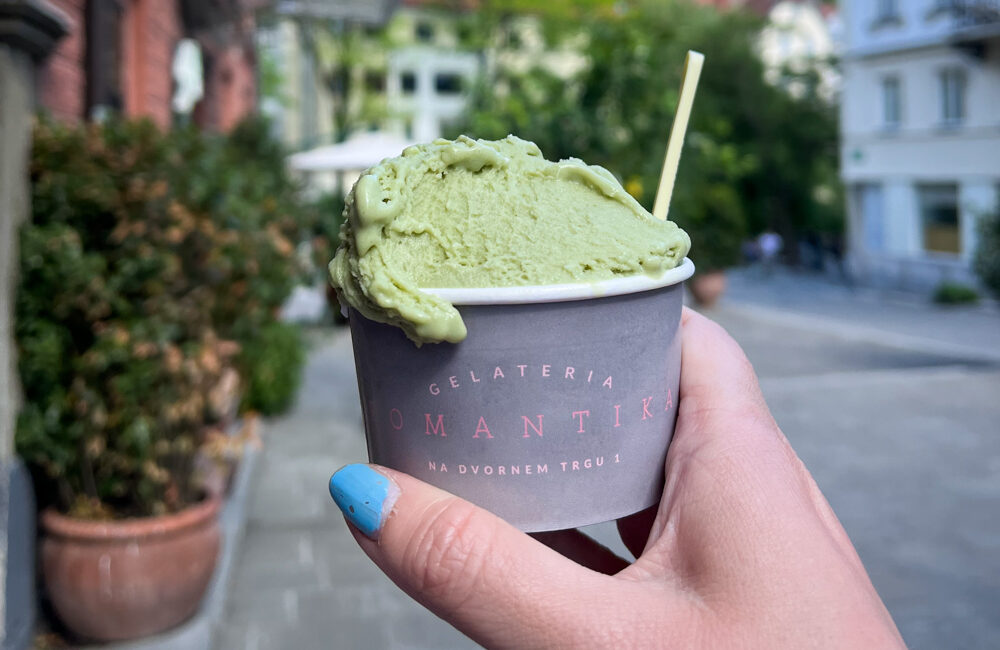 Het ene ijsje is het andere niet. Wij hebben ons opgeofferd en in Slovenië drie verschillende ijsjeszaken uitgeprobeerd. Alles voor mijn blog, natuurlijk.
ROMANTIKA, LJUBLJANA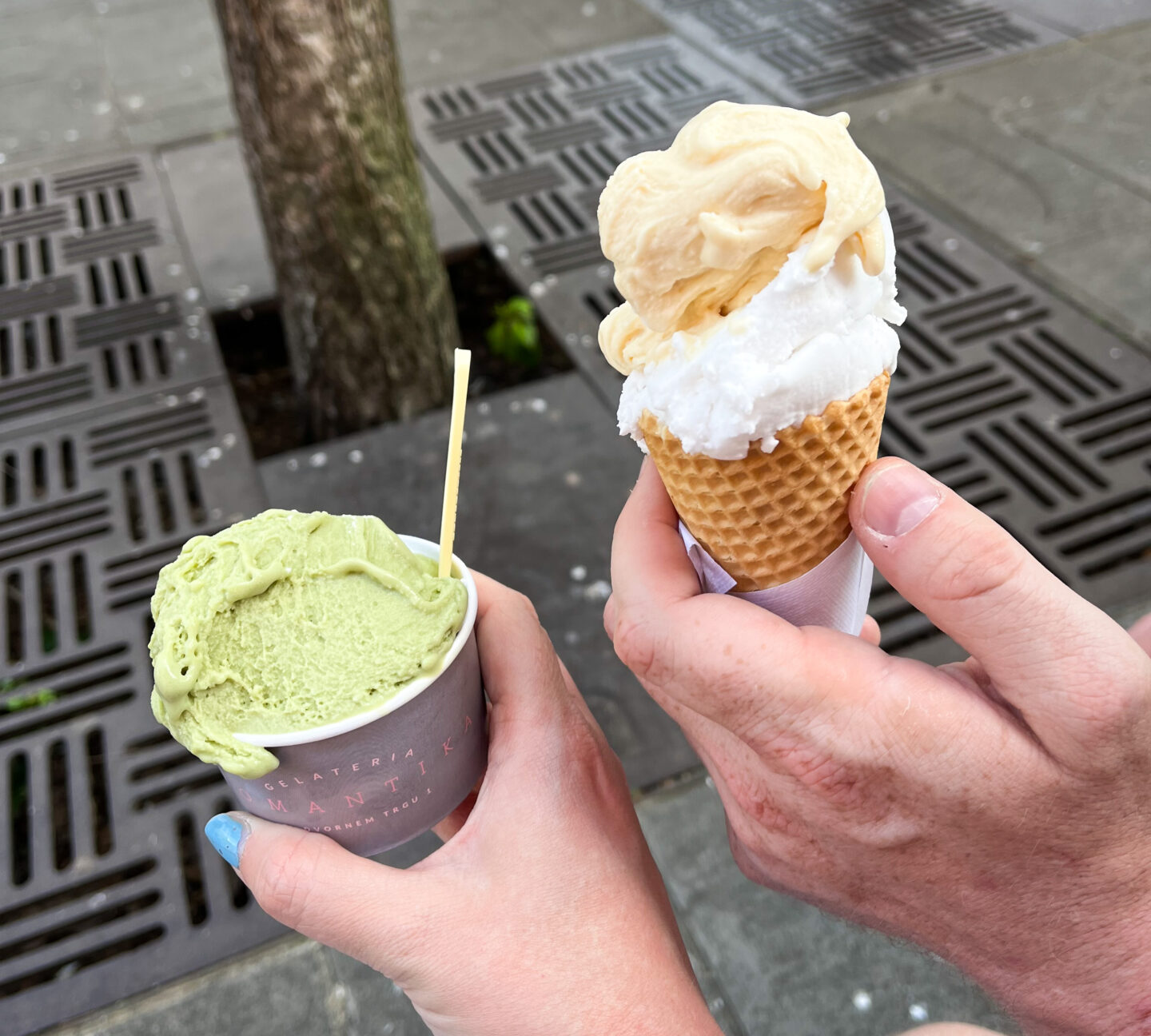 In ons hotel kregen we een tourist city map voor Ljubljana. Daarop stond te lezen dat Gelateria Romantika 'once and again voted best gelato in town by locals' was en volgens Lonely Planet 'the best ice cream in the world'. Smaken verschillen, zoveel is duidelijk. Ten eerste is het beste ijs te vinden bij Vica in Sint-Truiden (oké, dit is mijn mening maar toch, probeer 't eens) en ten tweede … Meh. Bavo en ik waren niet onder de indruk. Voor twee ijsjes met telkens twee bollen betaalden we €9,00, best prijzig. Ze krijgen van mij een 3/5.
CACAO, LJUBLJANA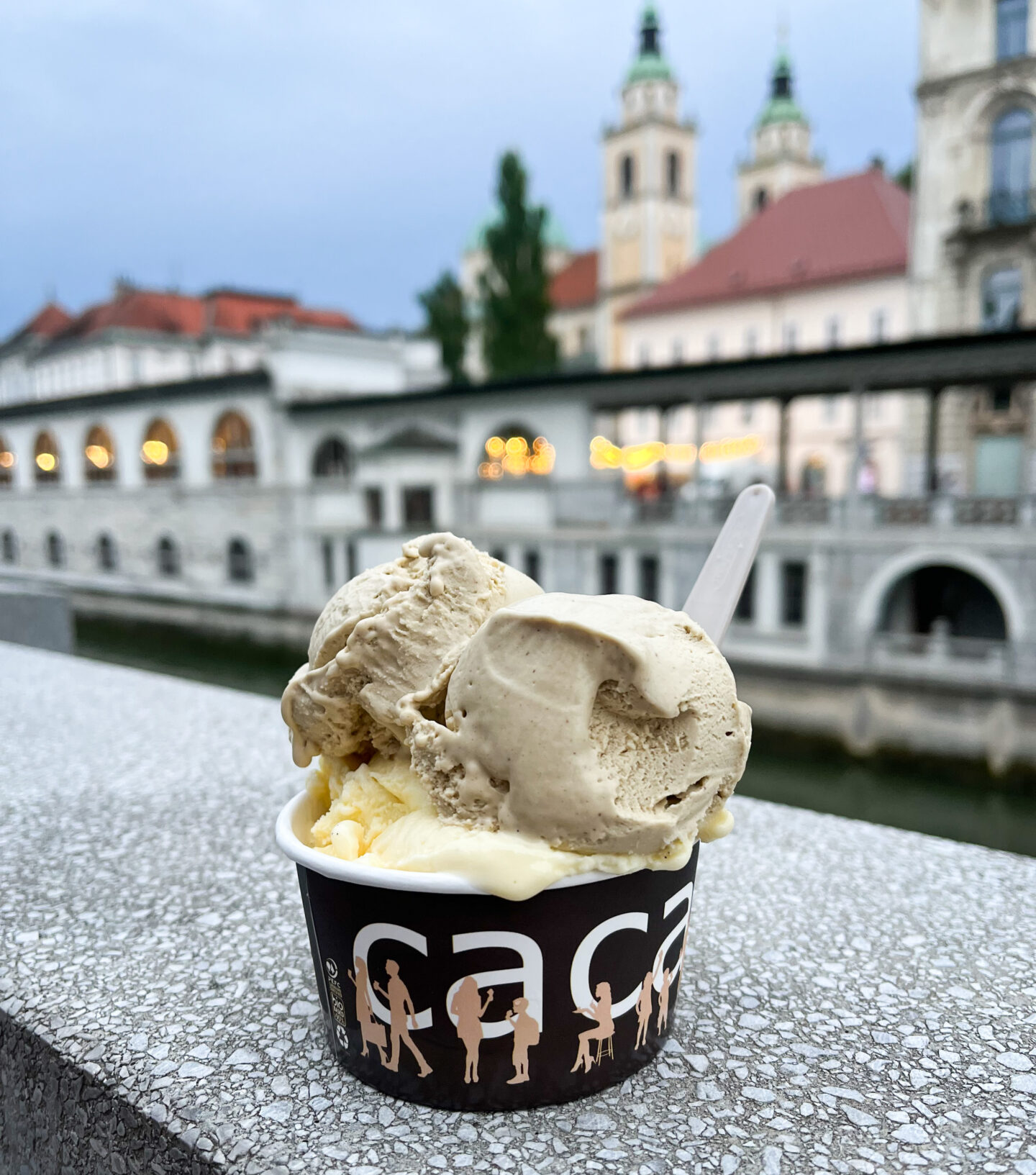 Een nieuwe dag, nieuwe kansen. De dag erna gingen we 's avonds laat een ijsje halen bij Cacao. Daar werd ik jammer genoeg misbegrepen. Oké, 'jammer genoeg' is hier misschien niet heel erg gepast. Ik vroeg om twee 'scoops', pistache en vanille, maar ze vatte het op als twee bolletjes van elke smaak. En daar zat ik dan, op dat moment al vol sushi van een fantastisch zaakje in Celje, met vier bolletjes ijs. First world problems, I know. We betaalden €9,10, voor een ijsje met twee bollen en eentje met vier bollen. De berekening op het ticketje was me wel niet heel erg duidelijk. Het ijsje was gelukkig wel heel lekker! Een 4/5.
SLAŠČIČARNA, KAMNIK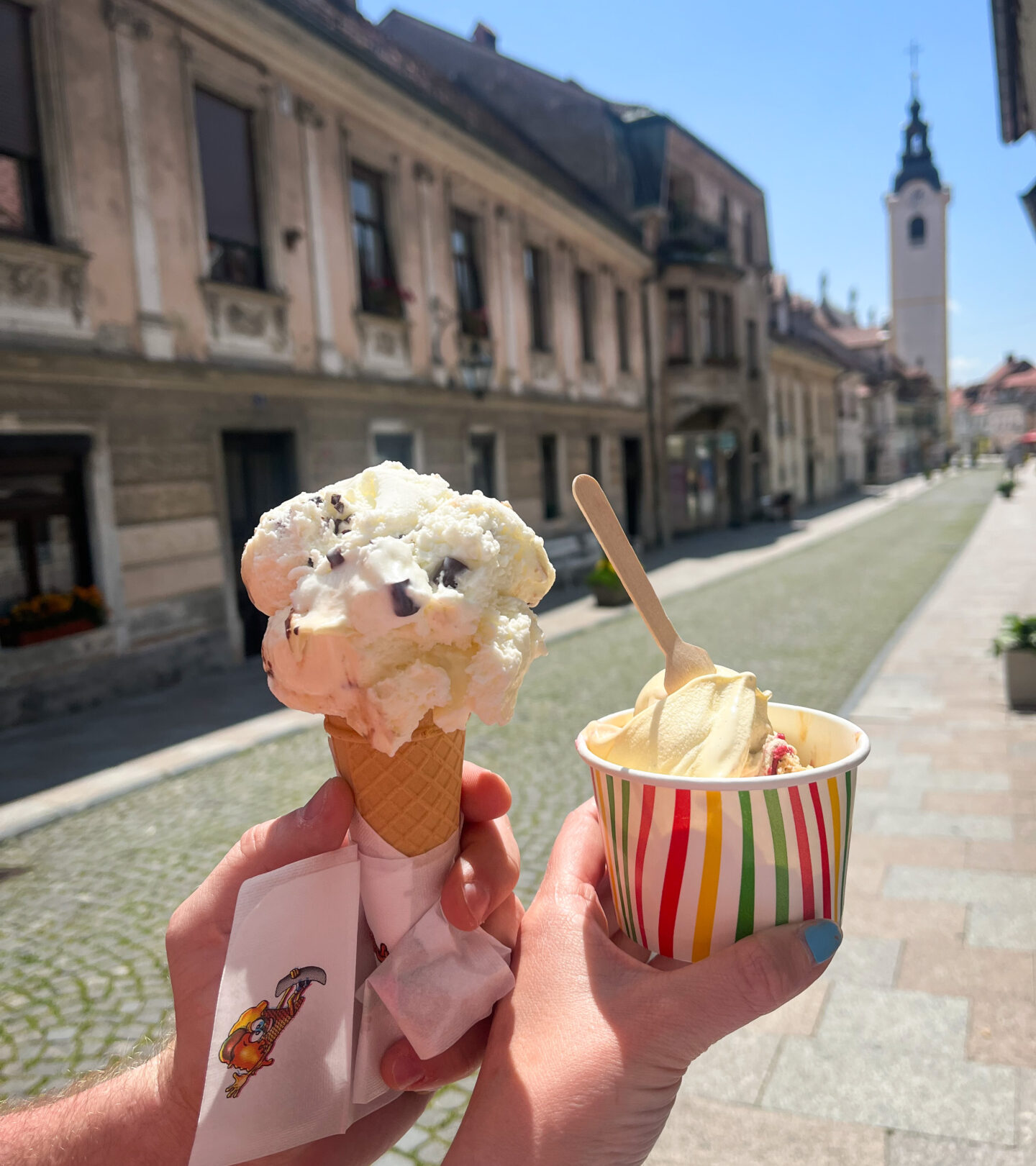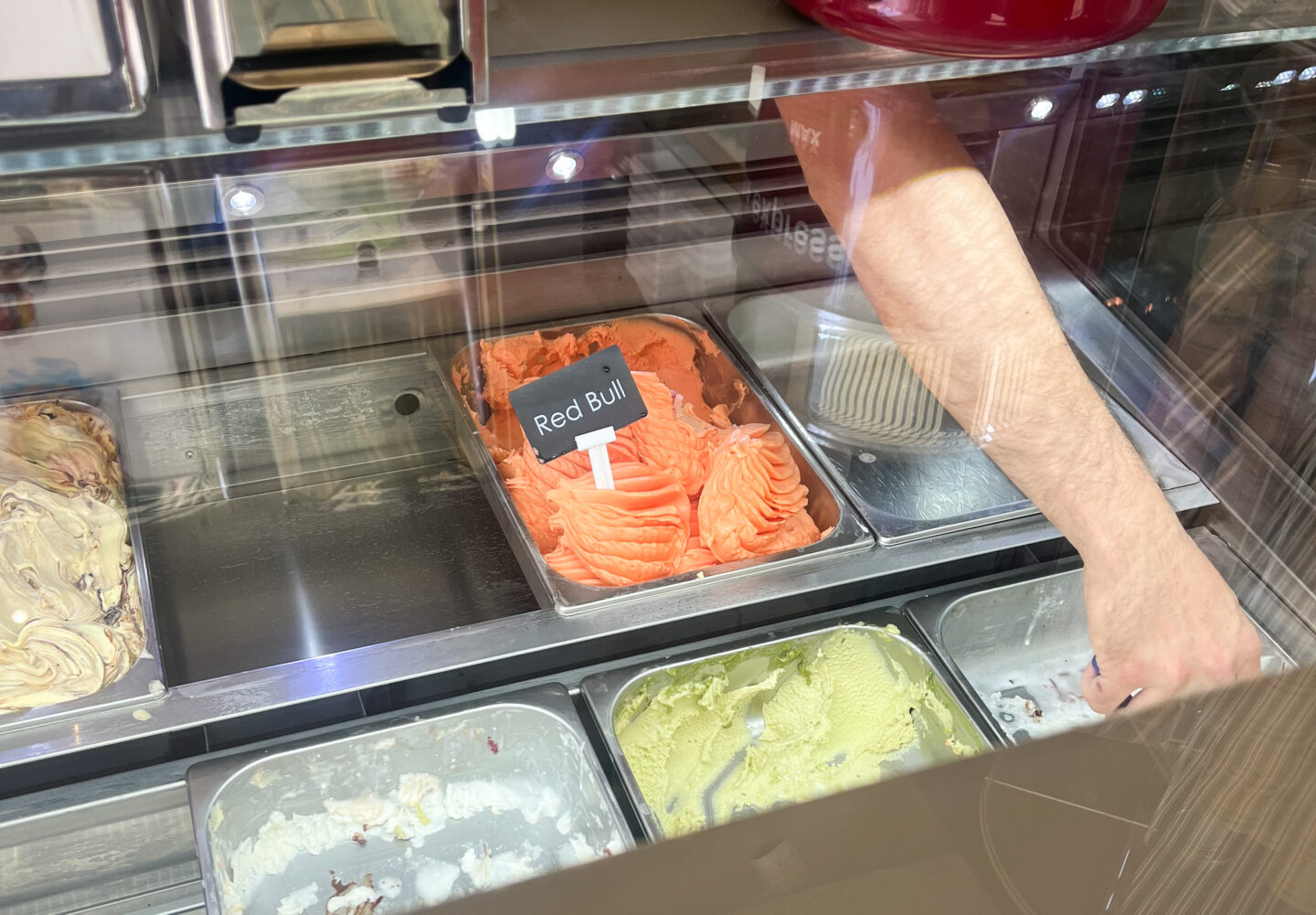 Tijdens een namiddagtripje naar Kamnik op onze derde dag kwamen we uit bij Slaščičarna, vlakbij station Kamnik Mesto. Een prachtig stadje op ongeveer drie kwartier treinen van Ljubljana. Daar hoorde een ijsje bij! Ze hadden hier zelfs Red Bull ijs, haha. Ik kan er niets negatief over zeggen, het heeft gesmaakt. Voor twee ijsjes met twee bolletjes betaalden we €7,30. Ook hier een 4/5.